📦 Shipping Cutoff 📦 Today! February 10st 5PM ET.

Original Taste

Top-Quality Cocoa

Gift Packaging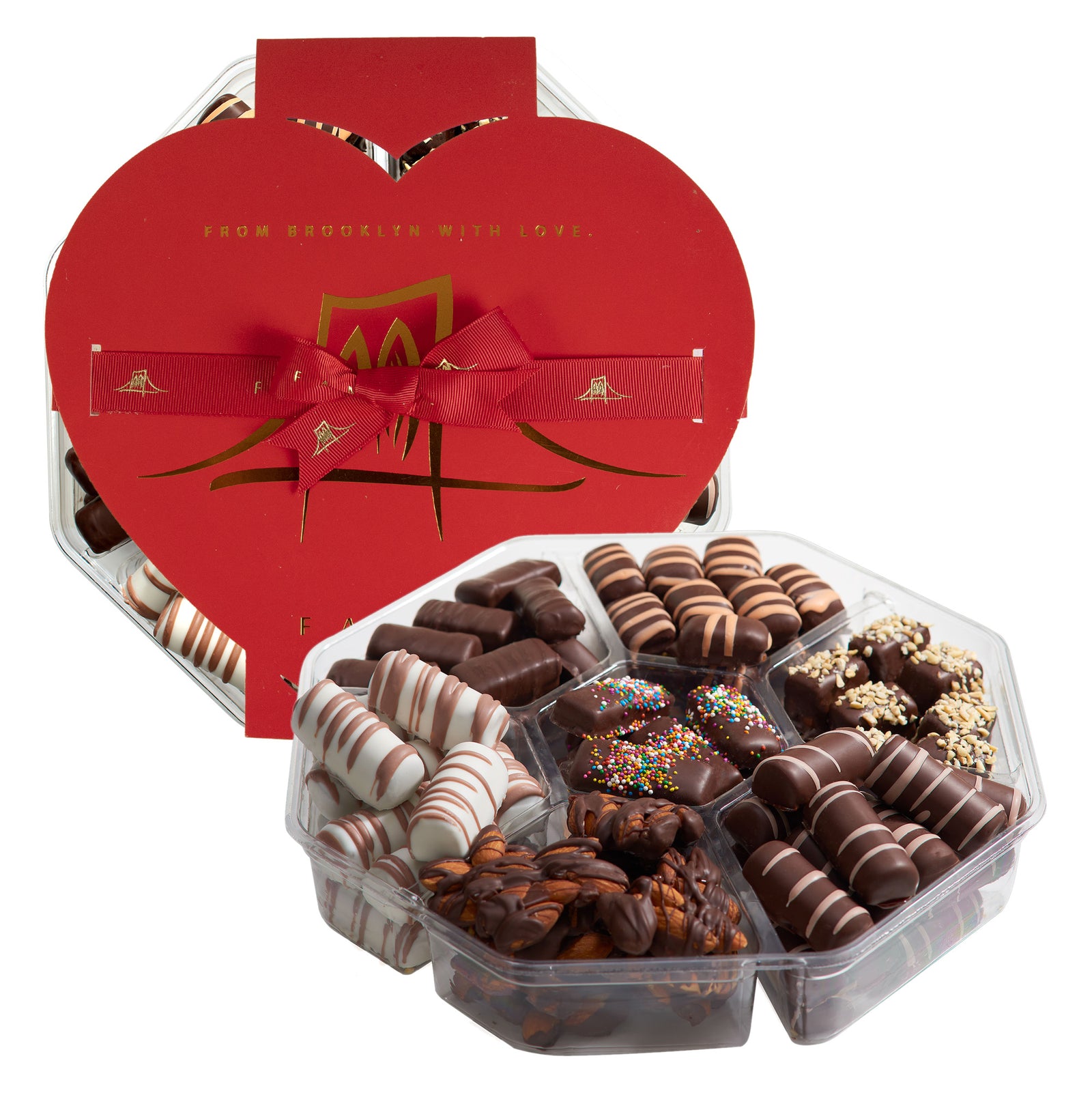 THE PERFECT
Valentine gift
You know why your valentine don't like flowers and cards? because it's not delicious… Make your Valentine's Day celebration the sweetest one yet! Show the appreciation and love with the perfected luxury chocolates. All wrapped up in a beautiful bow.
The diverse varieties of flavor profiles means there is something for everyone. Weather you prefer earthy and nutty, light and fruity, or you're a chocolate purist all the way, the prefect flavor is waiting for you! Open it and chances are you won't need the cover. Yes, these chocolates are THAT good, they'll be devoured in a jiffy!

100% Unconditional Money-Back Guarantee
Unimaginably Delicious!

100% Unconditional Money-Back Guarantee
three flavor variants to delight every palate
ALERGY INFORMATION: Contains tree nuts, peanuts, wheat, eggs and soy.

In This Collection

Chocolate Caramel

Sweet, rich caramel center enhanced by world famous Fames chocolate shell.

Mango Fruit

Cheerful mango nougat and fresh jam dance beautifully beneath Fames delightful chocolate exterior.

Nutty Chew

Caramelly brittle luxury, adorned with savory, salty nuts and a creamy dark chocolate exterior.

Chocolate Fudge

Light, airy, mouthwatering, robust chocolate center, bejeweled by a sumptuous dark chocolate shell.

Almond Patties

Crunchy Almond Patties Savory nutty goodness delicately drizzled with just the right hint of decadent, warm chocolate.

Vanilla Hazelnut Truffle

Sink your teeth through rich white chocolate top layer to reach the bold truffle fudge center. Savor the intense truffle flavor in every morsel.

Raspberry Stick

Brilliant pops of fresh raspberry flavor nougat embraced by Fames most beloved chocolate – a refreshing summer treat or fireside ritual.
choose your gift package
A Valentine's Day gift they're sure to adore.
VALENTINE'S DAY HANDCRAFTED CHOCOLATE GIFT ASSORTMENT
7 Different Flavors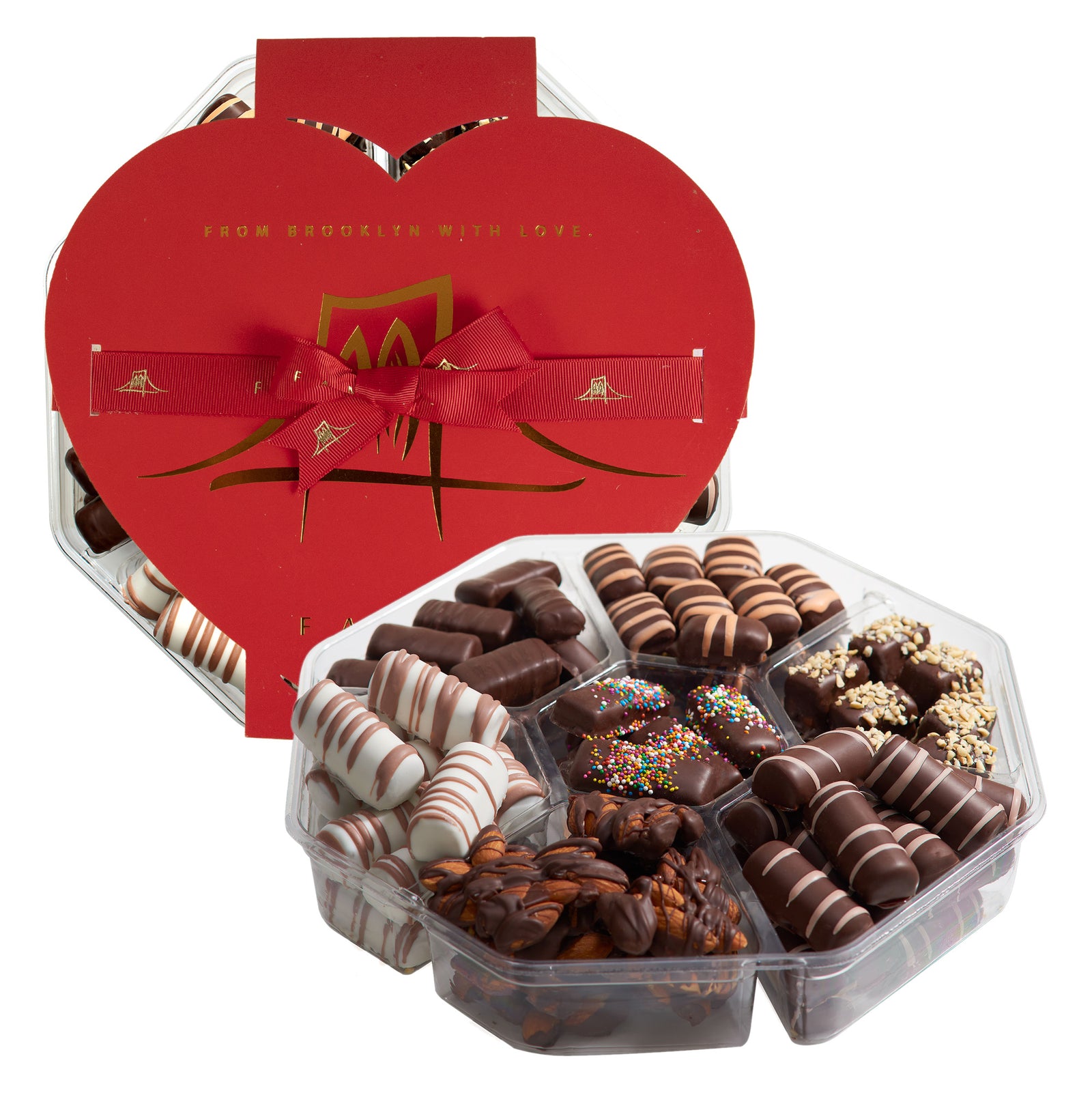 YOU GET
1x Seventh Heaven Assortment #1
Free Shipping
$39.99
Artisan Crafted Chocolate Truffle Gift Assortment
7 Different Flavors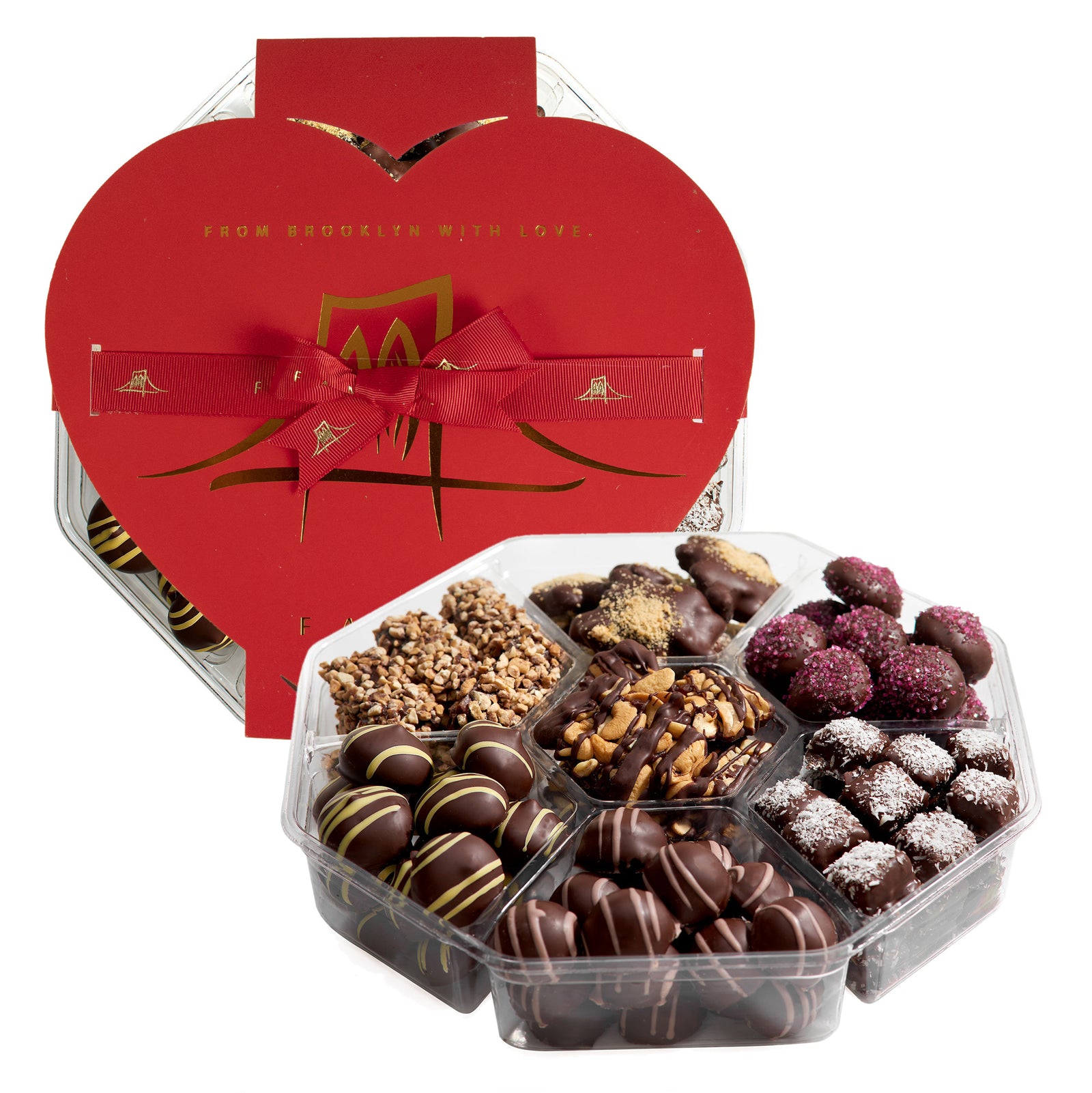 YOU GET
1x Seventh Heaven Assortment #2
Free Shipping
44.95
Grand Valentine Tray of Treats
21 Different Flavors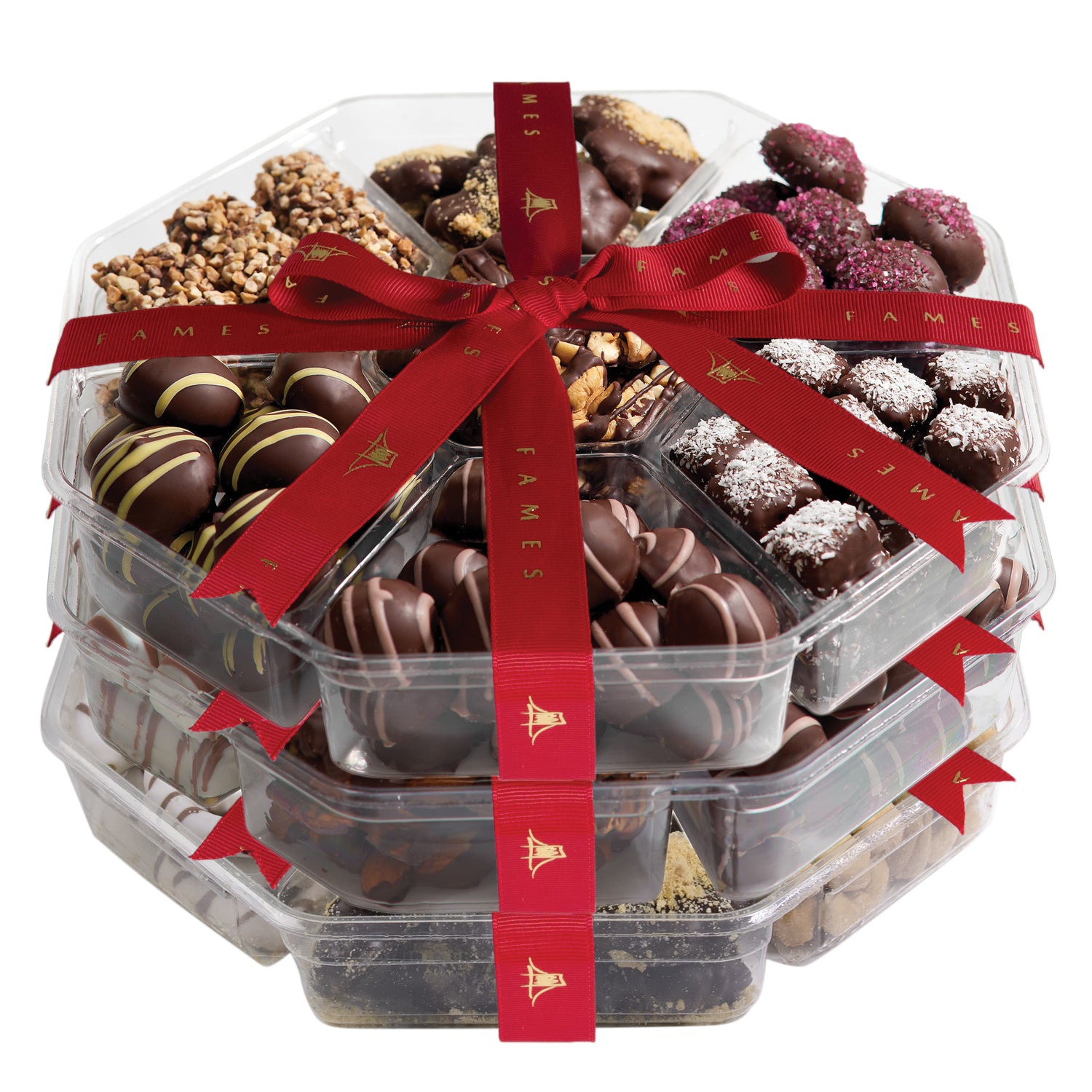 YOU GET EVERYTHING
1x Seventh Heaven Assortment #1
1x Seventh Heaven Assortment #2
1x Seventh Heaven Assortment #3
Save $29
$99
Great Reviews!
Christopher Benamati
Amazing chocolate, and it shipped fast! I work definitely recommend this to anyone looking for that special gift.
Elizabeth k. Wray
I sent these chocolates to my Aunt for her birthday. She was amazed at their flavor, their looks and just EVERYTHING!I will buy these again.
Excellent
I bought this because I wanted dark chocolate for Valentine's Day. This was very high quality chocolates. Looks like I will be buying two boxes next year. It was a hit.
Frequently Asked Questions
All of our chocolates are made in a 100% dairy free facility.
We never include receipts inside any of our boxes, knowing that they are almost always a gift.
Answer

100% Unconditional Money-Back Guarantee
Everyone Loves Our Chocolates
GOOD THINGS COME IN SMALL BATCHES
Grab yours before they're gone for good

100% Unconditional Money-Back Guarantee